Do you love all things vintage?  Do you secretly wish women still wore gloves when they were out for the evening?    Is Katherine Hepburn your fashion icon?  If you love the quality, detailing, great fabrics and the classic details, then you are a vintage lover.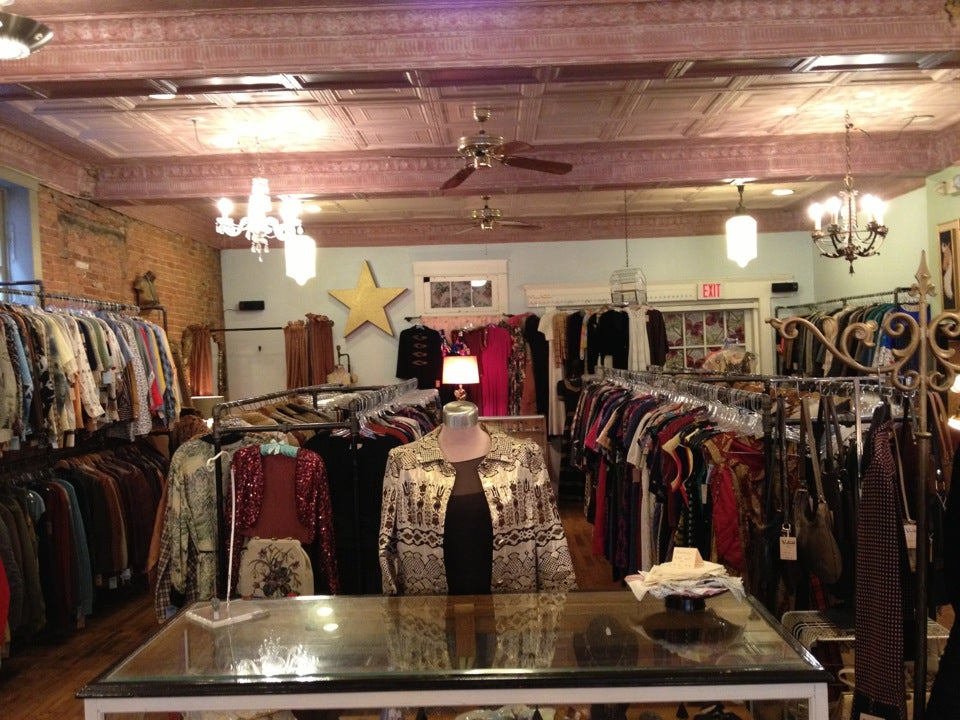 If you search endlessly for unique and fabulous vintage clothes in only the best condition, then you'll love Venus on the Half Shell, a vintage clothing store located at 101 East Patric Street.   Owned by Jennifer Stillrich, a Frederick native, this store has been offering beautiful vintage finds since 1996.
Jennifer loves all things historic, as well as vintage clothing.  Growing up in Frederick, she has an appreciation for the Federal and Victorian architecture all around us.  The shop itself is a beautiful example of that architecture, with its sculpted tin roof tiles, exposed brick and original hardwood floors.   Jennifer is very knowlegeable about fashion and vintage wear.
If you love to twirl in a 50's full circle skirt, you'll find plenty here.  If you love the look of a Chanel jacket, this is the place for you.  Vintage jewelry, handbags, and hats adorn the space.
Jennifer has several peices of antique and vintage furniture, and several pieces of art.  It's truly a treasure trove of a store.  Everywhere you look, you'll find something classic, funky, fabulous, retro or just really cool.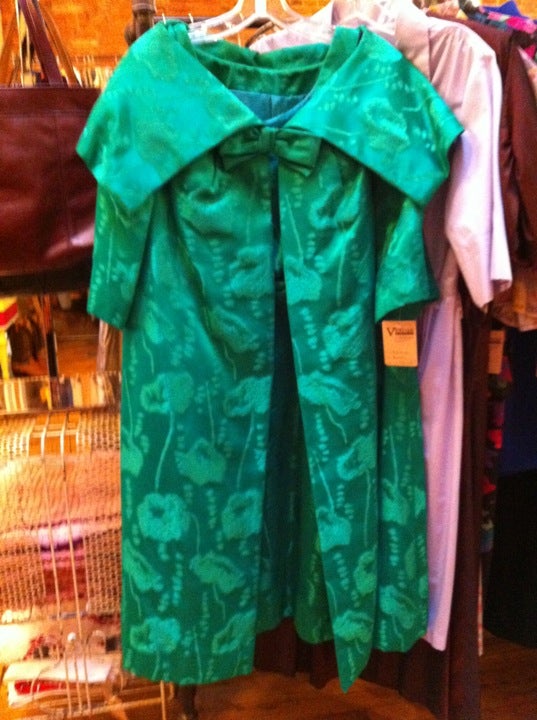 If you have a yearning for some uniqueness in your style, try some vintage clothes, or add some accessories.  Are you looking to sell some vintage items?  Give Jennifer a call.  301-662-6213.
Store hours:  Mon through Sun 12 noon to 5.
Read about Venus on the Half Shell on Yelp.
Enjoy, Karen
*   *   *   *   *   *
301-401-5119
eXp Realty
8923 Fingerboard Road
Frederick, MD   21704
karen@365frederick.com