Of all the benefits available to our country's veterans, the VA Home Loan is one of the best products available, and a fitting benefit to those who serve our country, protecting our freedoms.  Veteran home loans require a zero down payment, allowing the home buyer to keep more cash in their pockets.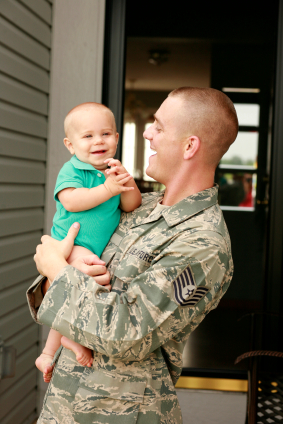 In an ever-changing economy, we see loan products come and go, we see downpayment requirements go up and down, as well as interest rates and qualifying requirements. The VA home loan is the only true zer0-downpayment product through all economic situations. Some of the features of a VA loan:
Allows the seller to contribute up to 6% towards the closing costs
Eligible veterans can buy a home with limits up to $719,000
You have the choice of a fixed-rate or an adjustable rate mortgage
No private mortgage insurance is required
A VA loan is easier to qualify for
There are no pre-payment penalties
A VA loan is assumable.
An Assumable Loan
What is the value of an assumable loan? This type of loan can be transferred from the owner of a home to the buyer of that property. The value of this is often overlooked without a long-range view of the economy. When rates are low, we don't hear much about assumptions, but when market rates are well above previous lows, assumptions receive increasing attention.
Today, a veteran can get a mortgage at just under 4% rates. Let's estimate that in 5 years, the economy will be on the mend and interest rates will rise. How much? We have no  way of knowing, but historically, the average mortgage rate (since rates have been documented) is around 8%. Even if the rate rises to 5% to 6% in the near future, the difference in those rates from today's rates makes a large impact on the monthly payment. If the veteran homeowner sells in 5 to 7 years, the qualified buyer will be able to assume the loan at today's low rate, making the house much more desirable in the future real estate market.
Here's a look at historic mortgage rates…
… Just to point out that when we see the term, "historically low rates" that's exactly what we mean! Contact us for a list of preferred lenders in the Frederick area.